Interactive White Board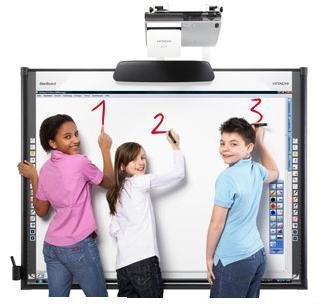 Interactive White Board also known as Interactive smart board is a multi-touch board that brings finger-driven interactivity to your classroom or conference room. These boards are made up by use of IR technology providing you finger-driven features and multi-touch gesture capabilities that make it intutive for anyone to use. The smartboard comes with steel surface having multiple functions button on both side of board for easy access to the frequently used tools and software that makes it totally virtual and many more features like import/export to various file formats, hand writing recognition, internet access/sharing etc.
---
Interactive Panel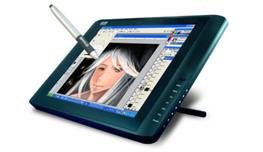 An interactive panel is a touchscreen monitor which replaces a standard monitor with Electromagnetic Technology and gives you the ability to write/annotate on your displayed contents. With this interactive panel as a presenting platform you can face your students throughout the lecture, keeping them better engaged and enabling greater interaction between students and professor.
---
Interactive Wireless Pad
Interactive Wireless Pad is used to control your whiteboard anywhere within your classroom. You can interact and annotate over your content and create exciting and engaging topics with extensive resources. The tablet helps you to create a truly dynamic learning enviroment. It is a simple plug and play device that is built on electromagnetic digitizing technology and comes with interactive pen.